Website Performance and Optimisation Checklist

April Gillies
Is your website slowing down? Organic traffic dropping off? Bounce rate through the roof? Is it not optimised for Mobile users? If the answer to any of these questions is yes, it's time for a website and SEO "health check" or audit.
It's crucial to identify areas of your website that are affecting user experience or hindering Google and other search engines from crawling and ranking your site.
So, how can you improve website performance?
Most people ask this question when a need arises, and they are looking for a reactive solution. Unfortunately, at this stage, there usually isn't one action or resolution that will optimise a website for search engines and users. There are so many (sometimes too many) recommendations to improve a website's performance or optimise a website for SEO (Search Engine Optimisation). Unless you've been proactively reviewing and optimising your website, there's likely to be 100's of things you could do to improve your website.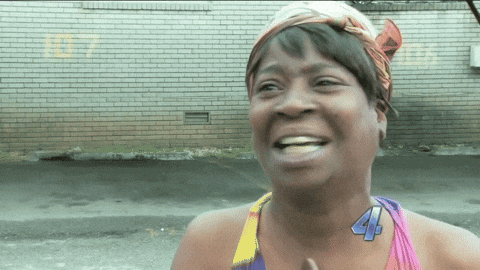 – Am I right?
However, there are a few things that must (or really should) be done before moving on to researching keywords and other opportunities. Website functionality is one of those things… Does your website work? Silly question, but this is the first thing I look into before implementing any SEO strategies.
Here are a few things that are on my checklist when it comes to basic website functionality:
Fix broken pages / 404s
Redirects – are they working? Are there any unnecessary redirect chains?
Assess website speed and identity what's slowing it down
Does the website have an SSL certificate? (https vs http)
For mobile:
Is the website mobile friendly?
How's the text size/buttons?
Just fixing the issues above can have a significant impact for both users and Google's crawl bots.
Other website issues that should be assessed:
Duplicate content
Metadata issues
Correct use of Title tags
Website indexation
How's your user experience? Does the user journey make sense and is it easy to follow?
How do you find and fix these issues? Work with an SEO specialist and website developer or if you have the time to learn, here are a few free tools that can help identify these issues.
Broken pages and redirects – I like to use Screaming Frog Spider Tool because it scrapes useful metadata for free (up to 500 pages) and it has a cool name.
Website speed – I've mentioned this one before, but GTmetrix can give you a good idea of what's slowing your website down.
Mobile friendly – Get out your mobile and try using your website. Take note of areas that you find frustrating or know could be better. Google Search Console also provides a free Mobile-Friendly Test.
Indexation – If you haven't yet, set up and start using Google Analytics and Google Search Console. GSC will be able to tell you how many pages your website has VS the amount that is indexed and crawled by search bots.
Let's move on to quick SEO tasks that can make a difference.
Start with some baseline keyword research
Emphasis on the research, find what your target audience is searching for, what search terms do they use when searching for your services? Often, terms that businesses use internally will not have any search volume – if you want your target audience to find you, you have to speak their language.
Use your research
Once you've identified your target keywords, create a website map and divvy up the keywords to their related pages. You'll want to optimise your metadata – SEO Title, meta description, URL and then title tags and page content. These target keywords can then also be used when creating backlinks.
Do you have a Google My Business profile?
These have been in use for a good few years now and are great if you want your business to be found locally. This is a public profile and will show when anyone Googles your brand – if you've got negative reviews that have gone unaddressed, it could damage your brand reputation.
Start creating quality content and update older content
Create content that resonates with your audience and weaves longtail keywords throughout that content when relevant. Are some of your older blogs still ranking and bringing in clicks? Go back and update then instead of creating a new blog on the same topic.
You don't have to stick to blogs, try creating videos, interviews, infographics, quizzes and more. Find what works for your audience.
Backlinks are still important
Google confirmed that "Ranking without links is hard" proving they are still essential and likely always will be. The WEB is made of links, links pointing to great content, passing trust and power signals. We'll cover this topic more in a future blog, but when looking for backlink opportunities, look for quality over quantity – weak or spammy websites will do more harm than good. Do a bit of competitor research, see where your competitors are getting their backlinks, and if there are any good opportunities.
Don't jump the gun
There is such a thing as being too proactive, yes this contradicts my usual proactive optimisation stance, but with Google making frequent changes to its algorithm, sometimes it's good to wait it out and see what happens. Remember when Google changed the meta description length to 300 characters? I was one of the sorry SEO strategists that had the not so fun task of updating all my clients' websites metadata one month, then reverting the changes I'd made very soon after.
In conclusion
This isn't an extensive list; there are hundreds of things you can do to improve your website and rankings. Hopefully, this has given you a few good points to add to your SEO and website checklist. Keep your ear to the pavement – SEO is always changing, and you need to be aware of those changes. Remember that just because Google or your SEO mentor/rockstar says to make changes to your website immediately, you don't HAVE to. Do your research, evaluate if the change makes sense for your business and industry and come to your conclusion. Keep moving forward – measuring, changing and revisiting your strategy.
For more information on how we can optimise your website get in touch here.
23rd June 2020
International Women in Engineering Day 2020
We at Edson Evers, are very lucky to be able to work with a range…
Read More